Founded in 2009 by Captains Lance and Harry Julian, a father and son team, Pure Florida's Naples location brings together five generations of Maritime business, and particularly, some 30 years of Maritime Tourism and Sports Fishing Activities.
The company owns and operates the legendary vessels M/V DOUBLE SUNSHINE and M/V NAPLES EXPLORER for sightseeing, dolphin watching and sunset cruises. They also include in their fleet, the Naples Florida fishing vessels M/V SEA FLIGHT, M/V SEA FLIGHT II and M/V SEA FLIGHT III. These vessels are available for private and head boat deep sea fishing in Naples, calm bay, back bay and sunset fishing trips. The comprehensive offerings of their boat rentals, Jet Ski Rentals and tours are rounded off with their newest addition, the Jet Boat ODIN.
Pure Florida's Naples location is centrally located at the corner of 12th Street S. and 6th Avenue S. in the water adventure center of Naples, at TIN CITY, in the heart of Downtown Naples, directly off of US 41. For more information on booking your next cruise, fishing trip or water adventure, contact Pure Florida at 239.263.4949.
The vision of the company by the Julian family comes together from practical background including vast travel due to 24 plus years in the film production business. The company is fully professional with the vision of providing attractions and activities for tourists with warm friendliness, hospitality and relaxing opportunities for the seasonal, and permanent, residents of Naples. Fishing in Naples with Pure Florida is the best experience you can have on the water in Southwest Florida.
Tourism is a large part of the business as the Pure Florida's Naples team is dedicated to introducing visitors to the wonders of the area – including the second largest mangrove wilderness in the country or watching the sunset from the Gordon River Pass or Gulf of Mexico. Capt. Lance and Harry Julian's Maritime involvement extends from the rivers and coastlines of New Zealand to Hawaii, Moroccan Lakes to the ice bound waterways of Halifax, Vancouver Island, Nova Scotia, to the Amazon to Muskegon, Michigan. The focus of Pure Florida's Naples location is to draw on this extensive background and to further develop and present opportunities for enhancing its location, Historic Tin City, for seasonal and permanent residents of Southwest Florida.
With a variety of 1.5 hour narrated cruises departing daily and boat rentals for the leisure seeker, Pure Florida has something for everyone. Whether it's watching a pod of playful dolphins, enjoying the sights of Naples' luxurious waterfront homes, treating the kids to a scavenger hunt kids cruise or watching the sun sink into the Gulf with a sunset cruise, Pure Florida can take you there. At Pure Florida's Naples location, customers are also given the chance to make their own experience – see wildlife and the incredible Southwest Florida nature at their own pace with a boat rental. Then Pure Florida's fishing in Naples gives you the best opportunity to put together the ideal private fishing charter or headboat experience to suit your needs and dollars – we will work with you to make it successful.
Marine Team International Inc.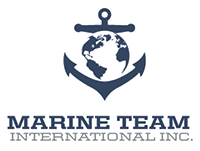 Marine Team Ltd was founded by Captains Lance and Harry Julian in 1994 to provide professional marine consulting, project management and production services for commercial maritime projects and for water related feature films, television programs, commercials, videos, documentaries, etc., worldwide.
In 2009 Marine Team Ltd. was renamed Marine Team International Inc. and relocated to Florida to better serve the Nautical Film/TV/Commercial industry. With the move, we now have a presence in Los Angeles, New Orleans, New York, Canada, Australia, New Zealand and the Florida area.
We continue to push our ability and services in all other foreign locations as we have in the past.
The focus of Marine Team is to draw on its extensive background and experience in the international commercial maritime industry in order to safely, professionally, and cost effectively provide its clients with on time, on budget and satisfactory completion of basic and logistically complex maritime related projects worldwide.
Marine Team continues to grow with its ability to provide further services to the projects it undertakes. Adding to the company's resume of production services and commercial marine projects, Marine Team is pleased to offer underwater setup, construction and film support along with shore to open water pier construction to facilitate loading of personnel and equipment, no matter what the rise and fall of tides.
ALL BOAT DRIVERS ARE CERTIFIED CAPTAINS AND DIVERS CERTIFIED AS REQUIRED.